Halloween
If you haven't been to the Ocean Grill on October 31st, you have missed a
HOWLING GOOD TIME!
Each year, Ocean Grill searches for the Great Pumpkin. The Great Pumpkin is placed in the lobby of the restaurant for a few weeks before Halloween. Customers try to guess the weight of the monster. The person closest without going over wins a gift certificate for Dinner for Two.
Past Costume Winners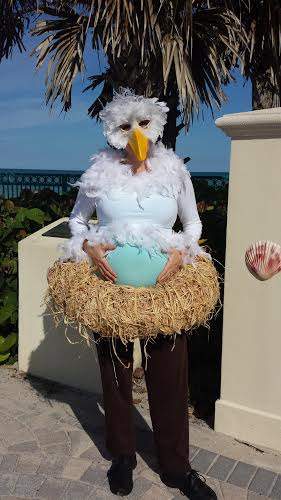 First Place
Nesting Hen
Rose, Front Bartender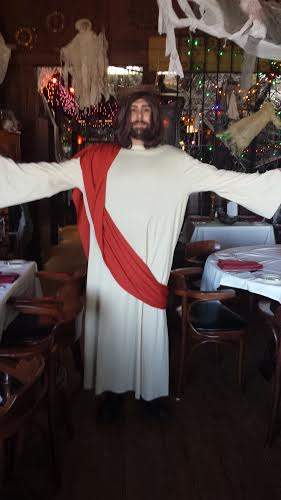 Second Place
Savior
Zac, Wait Staff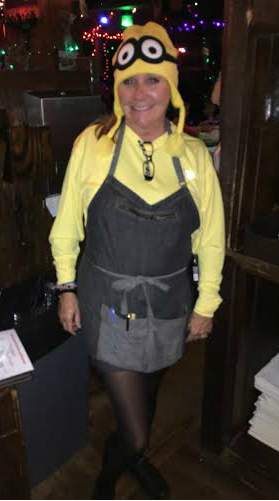 Third Place
Minion
Christine, Wait Staff
The entire front of the house staff dress in costumes on Halloween. Customers are given a ballot to vote for their favorite. Top prize earns $150 cash, second prize and third prizes are gift certificates to the Ocean Grill.
Shots of Our Eerie Decor
Decorating for Halloween gets more elaborate each year with Mary Replogle at the helm. Waldo Sexton's vision lends itself to creating the haunted hallows in which you will dine. Stop by anytime after mid-month to see what we've schemed to creep you out.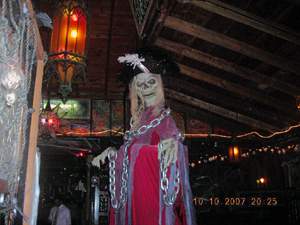 C'mon in. I dare you!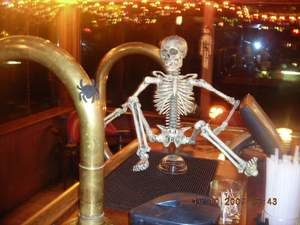 Meeting a friend at the bar?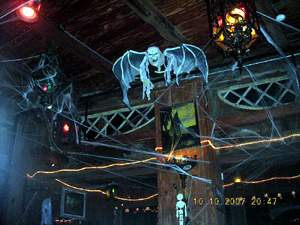 Up high in the Bucket Dining Room, ghouls abound.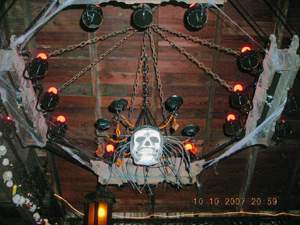 The "head of the house" takes his place in a chandelier.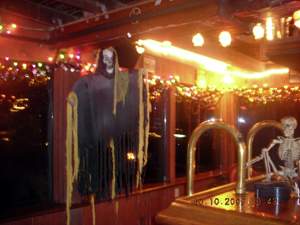 Look again. There's a ghoul in front of you.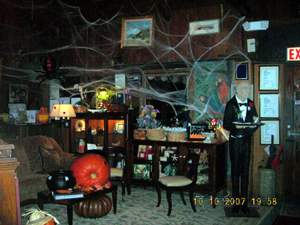 Wish you could have seen the lobby. This shot doesn't do it justice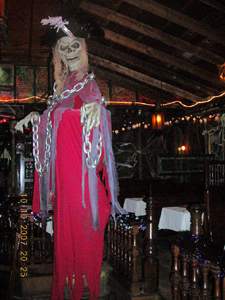 Did you notice that I'm 12 feet tall? See you next year!