OCEAN GRILL PHOTO GALLERY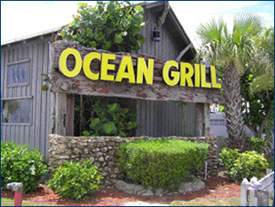 Our sign is as much of a landmark as our building! Once you follow Rt. 60 all the way to the ocean, you can't miss it!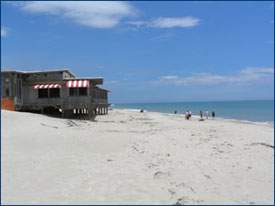 The Ocean Grill was built between 1938 and 1941 by Waldo Sexton and his team. The outside is unique, as you can see. The following photos show the different views of our wonderful building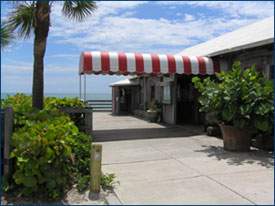 Our signature red and white awning will catch your eye.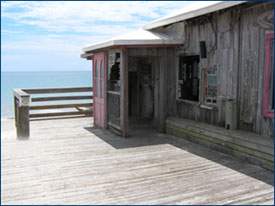 Waldo used pecky cypress and lots of doors to create walls and room breaks, as seen in this shot taken on the North side of the building at the bar entrance.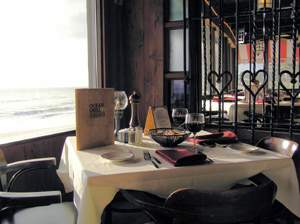 The Dining Room is an eclectic mix of wood, stained glass, wrought iron and wonderful artifacts that Waldo collected from around the world. As you can see from this photo, the view is incredible.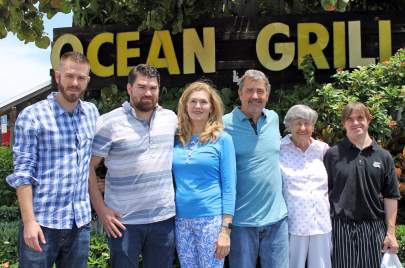 The restaurant is run by the Replogle Family. Pictured here are Charley and Mary, second generation owners, son Joey, the third generation stepping into the forefront, and Charley's brother John, a day dish washer in the kitchen!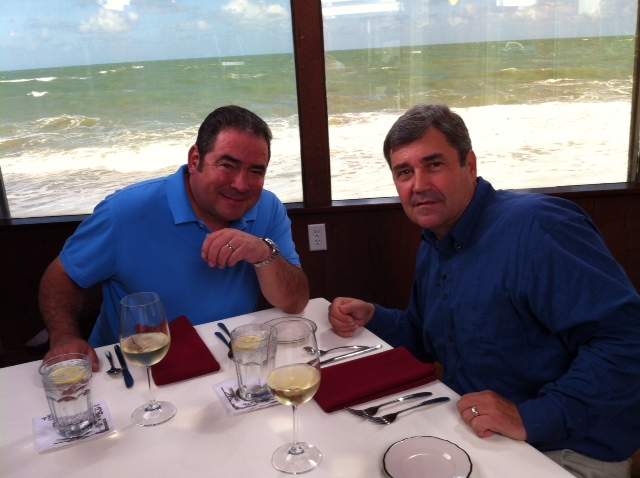 One of our favorite visits was from Chef Emeril Lagasse when he filmed an episode of his cooking show here in our dining room and kitchen. He's pictured here with owner, Charley Replogle.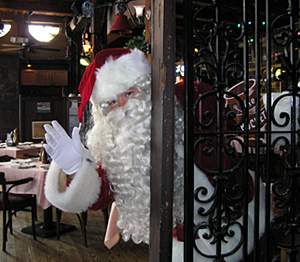 We serve a lot of celebrities! You probably recognize this guy!
Our bar is a favorite spot for locals and visitors alike. The drinks are potent and the view will knock your socks off!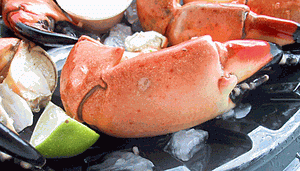 Stone crab is a favorite in this part of Florida. They are in season from October 15th until May 15th. Served chilled, with mustard sauce!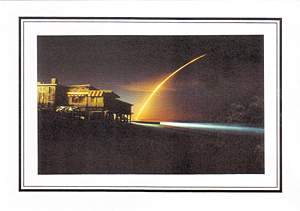 This is a shot of one of the final space shuttles going off in the distance. We live in paradise, and we've seen some wonderful things on the Treasure Coast!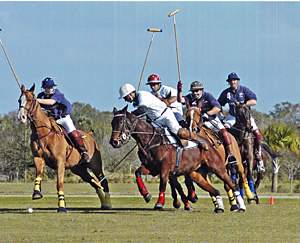 Do you enjoy polo? The Ocean Grill has been a supporter of this sport for years both in Vero Beach and in Palm Beach.
Coleman Replogle, son of Charley and Mary, goes for the goal.